We are the only unique gourmet chocolate company in PA that prints photos, logos, messages directly onto chocolate.
We specialize in personalized gourmet chocolate favors, Belgian truffles, cookies, gift baskets, chocolate covered strawberry/apple bouquets and platters for any event, occasion and budget.
Custom printed chocolates are as unique and individual as you are! Weddings, showers, anniversaries, christenings, bar/bat mitzvahs, communions, confirmations, sweet sixteen, quinceaneras, graduations, birthdays, and holiday gifts are our specialties. Add some panache to your special event with our creative mementos. We celebrate the special people in your lives and make the extraordinary moments more memorable! Our edible personalized products will leave your guests with the sweetest memory. Our unique gourmet products and creative designers set our company apart from other chocolate companies. If you can dream it, we can print it!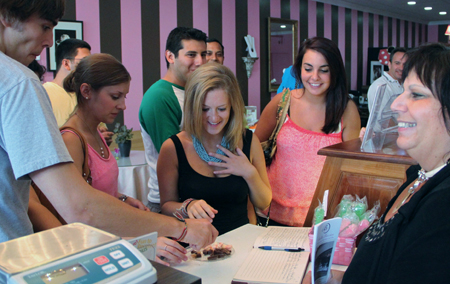 We pay close attention to business promotions, corporate affairs, real estate industry, trade shows, fundraising, advertisement and marketing details. When it comes to making a statement about the image of your company, our personalized chocolates make a lasting impression! Give the gift that stands out among the others. Whatever your occasion, making sweet memories is our business!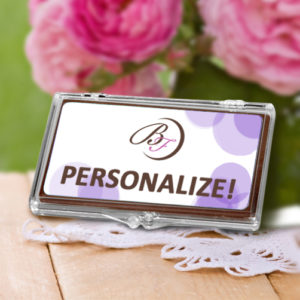 Logos, business cards, digital images or photos must be of good quality (300 dpi or more is best). Photos can be in full color or black/white. They can be emailed (jpeg), mailed US Postal Service, or sent UPS/FedEx. Photos will be returned with order. We will make every effort to reproduce the same quality of the original images onto chocolate.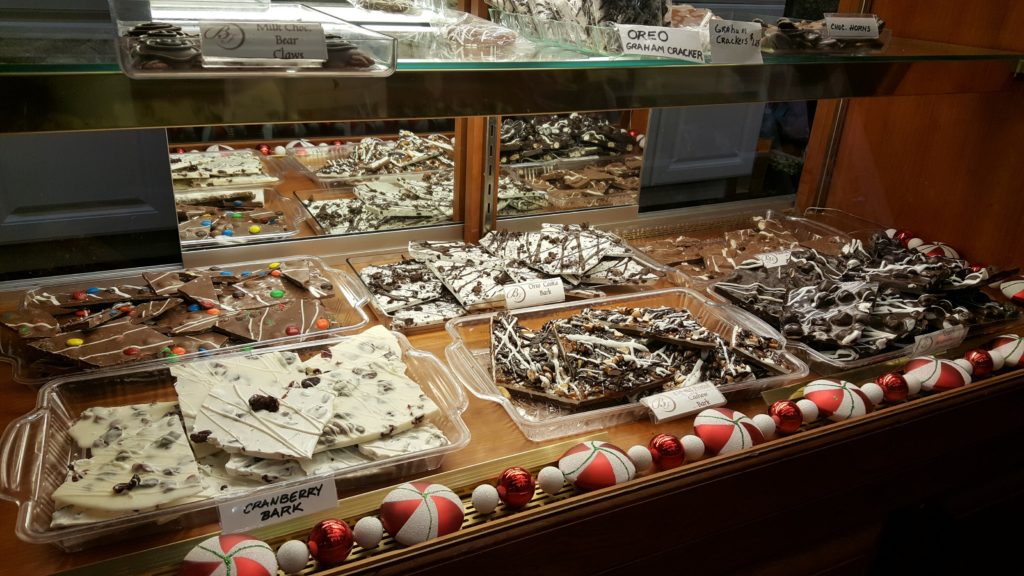 Visit our new Old Forge Boutique and see our personalized jewelry and monogrammed items. Unique Scranton Toile gifts, Lolita glassware, scarves, watches and many more gifts for the discerning shopper.
Refund policy is to replace items that have been damaged in transit. Most orders are filled within a few days (allow an extra week during holidays). Rush orders may require additional costs. Our milk chocolate products are certified kosher dairy. Our dark chocolate products (pareve) are certified kosher non-dairy.
Any questions or concerns you may have with placing an order or bulk orders over 500 pieces, please contact us at our toll free number. We accept master card, visa, American Express, and Discover.
THERE IS A $35.00 FEE ON RETURNED CHECKS. ONLY ONE COUPON OR PROMOTION CAN BE — USED AT A TIME.
THERE IS NO RETURN ON PRINTED PRODUCTS! Thank you for shopping at BellaFaccias.
We look forward to working with you again in the future.